Quarta-feira, 15 de Abril de 2020
Deja Vu: 
The Swine Flu Vaccination Fraud of 1976.
Posted April 14, 2020 by Edward Morgan.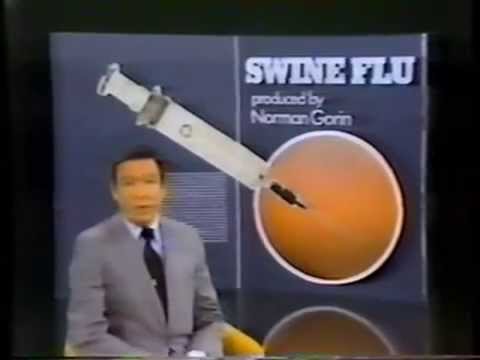 .
CBS " 60 MINUTES" documentary on the swine flu epidemic of 1976 in the U.S. It went on air only once and was never shown again. Watch this video documentary and listen to testimony of people who caught Gullian-Barre paralysis because of the swine flu vaccine. They sued the US government for damages.
500 cases of Gullian-Barre paralysis, including 25 deaths—not due to the swine flu itself, but as a direct result of the vaccine. At the time President Gerald Ford, on advice from the CDC, called for vaccination of the ENTIRE population of the United States.
The difference now, and what is the REAL danger, we have no questioning media.
https://youtu.be/f1jV3tJ2Lqw.
---
Archives:
Main Site:
violetflame.biz.ly
A Trusty with Privacy Search 

Alternatives to YouTube
Jordan Sather's 
---
No religious or political creed is advocated here.
Organised religion is unnecessary to spirituality.
Excellent teachings of the masters have been contaminated by the dogmatic control of these religions.
Discernment yes; judgement does not.
If you use discernment you are free to research with an open mind. 
With discernment it is possible to reach the spirit of the letter of any writing and it is also much easier to listen to the voice of the soul that comes from the heart.
Individually

 you can be helped to find your Truth that is different of everyone. 

Please respect all credits.
Discernment

 is recommended.
All articles are of the respective authors and/or publishers responsibility. 
---
Like this! please bookmark. It is updated daily