Sexta-feira, 15 de Maio de 2020
URGENT! Full Disclosure from 'INSIDE'
Dr Rashid Buttar
Posted May 14, 2020 by Derek Knauss.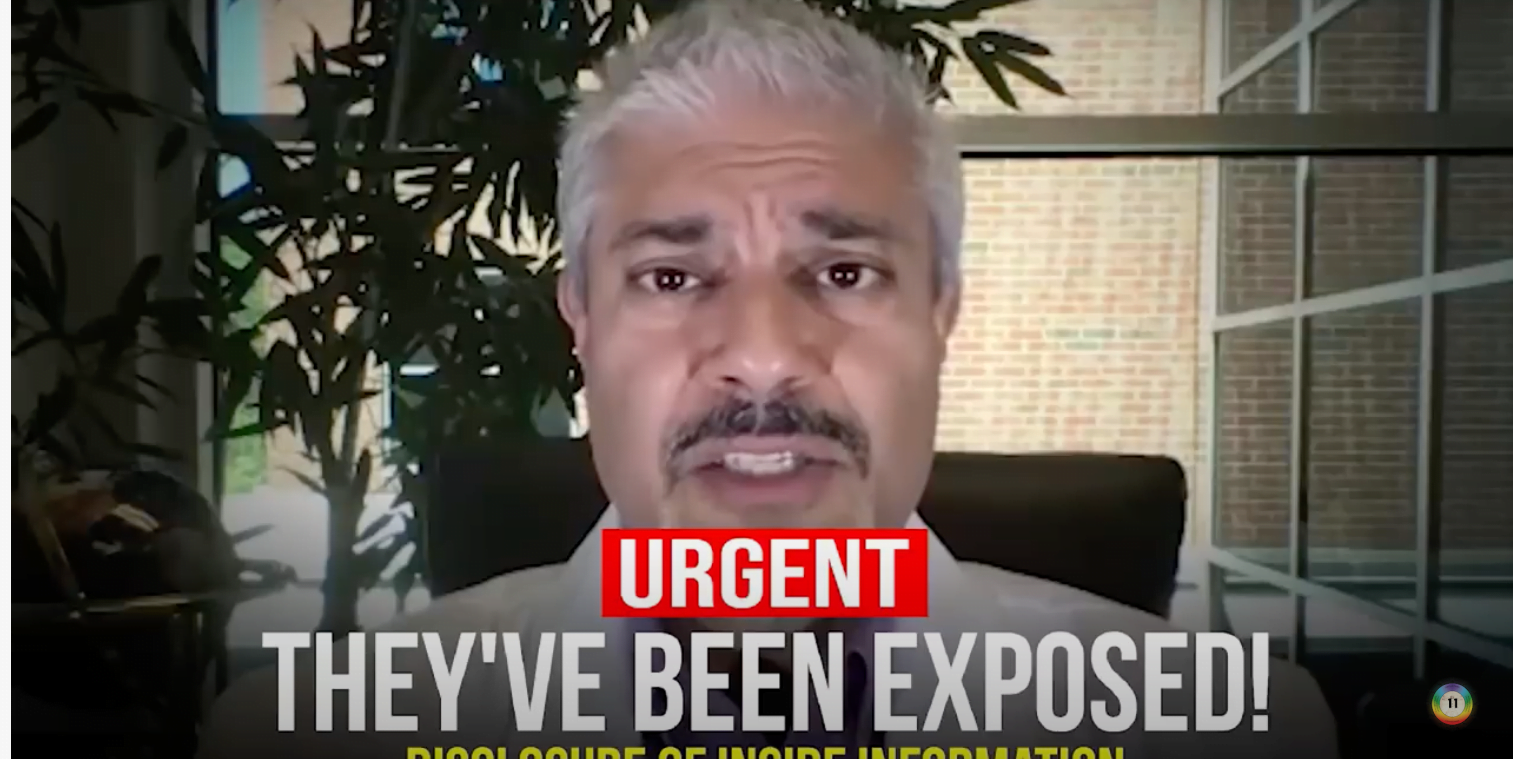 .
Rashid A. Buttar, DO, FAAPM, FACAM, FAAIM: 
Dr. Rashid A. Buttar received his undergraduate degree from Washington University in St. Louis with a double major in Biology and Theology at age 21, and then attended medical school at the University of Osteopathic Medicine and Health Sciences, College of Osteopathic Medicine and Surgery in Des Moines, Iowa, graduating with his medical degree at age 25. 
He trained in General Surgery and Emergency Medicine and served as Brigade Surgeon for 2nd Infantry Division, Republic of South Korea, and later as Chief of the Department of Emergency Medicine at Moncrief Army Community Hospital at Ft. Jackson in Columbia, South Carolina while serving in the US Army. Dr. Buttar became an Eagle Scout at the age of 14, becoming the youngest person in the US to get his Eagle that year, and made the list for promotion to Major in the US Army at the age of 28, becoming the youngest person to make the list for Major that year in the US Army just prior to finishing his service in the Armed Forces. 
During his military career, Dr. Buttar had the privilege of serving with and being attached to the 2nd Infantry Division, the 101st Air Assault Division and the 5th Special Forces Group. Dr. Buttar is board certified and a Diplomate in Clinical Metal Toxicology and Preventive Medicine, is board eligible in Emergency Medicine and has achieved fellowship status in three separate medical organizations (Fellow of the American College for Advancement in Medicine, Fellow of the American Academy of Preventive Medicine, and Fellow of the American Association of Integrative Medicine). 
Dr. Buttar now serves as the Medical Director for the Centers for Advanced Medicine with clinics on the east and west coast. The Centers specialize in the treatment and needs of patients refractory to conventional treatments and who have failed the standard approach to their disease process. With a special emphasis on the interrelationship between environmental toxicity and the insidious disease processes and the "up-regulation" of the immune system, the Center has attracted patients from 89 different countries suffering from autism, cancer, heart disease, stroke and many other conditions too numerous to list.
---
Archives:
Main Site:
violetflame.biz.ly
A Trusty with Privacy Search 

Alternatives to YouTube
Jordan Sather's 
---
All articles are of the respective authors or publishers responsibility. 
No religious or political creed is advocated here.
Organised religion is unnecessary to spirituality.
Excellent teachings of the masters have been contaminated by the dogmatic control of these religions.
Discernment yes; judgement does not.
If you use discernment you are free to research with an open mind. 
With discernment it is possible to reach the spirit of the letter of any writing and it is also much easier to listen to the voice of the soul that comes from the heart.
Individually

 you can be helped to find your Truth that is different of everyone. 

Please respect all credits.
Discernment

 is recommended.
---
Like this! please bookmark. It is updated daily